My name is Michele Esposito.
I grew up in Praiano, a small village in the heart of the Amalfi Coast surrounded
by the Sea. I was raised from my grand father, a fisherman that passed down to
me the passion and the respect for that big blue surface I am lucky to admire
everyday. I dedicated myself for years to this passion and I gained so much
experience that with a lot of efforts this became my job.
Sea&Sun is born with the purpose of transmitting and telling about this passion
in order to let the guest live a memorable experience discovering the amalfi coast
and capri island combined with fun, comfort and relaxation.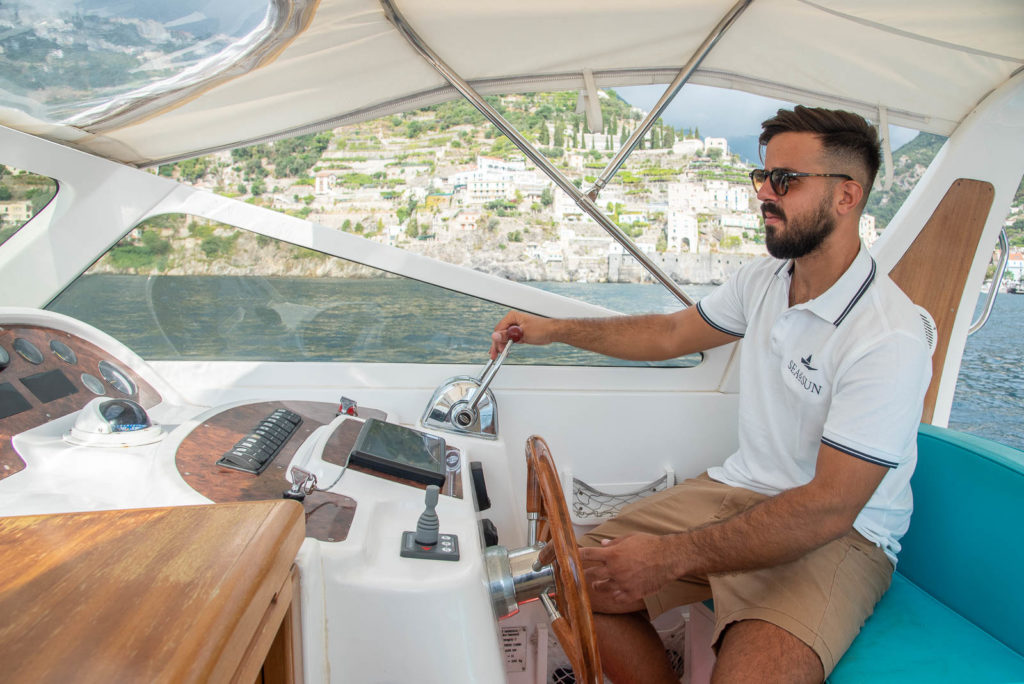 Contacts me for information and reservations.
Email:
Whatsapp – Phone
+39 331 53 56 620